URL threat detection technology helps block users from accessing malicious sites. Recently, the rise of fake security updates is leaving users more vulnerable than ever. As malware continues to evolve and adapt, NetSTAR's inCompass solution provides that extra layer of security protection users need to combat new malware.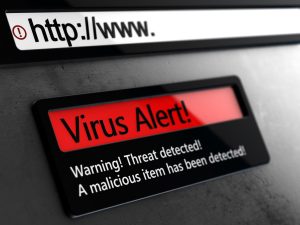 In recent months, new sophisticated banking malware is targeting Android users in Europe and Australia. Dubbed the Flubot due to the nature of how easily the malware can spread, users are sent a fake security alert warning of the dangers of these Flubots. Users think the installed update is safe and legitimate. However, the fake update actually installs the Flubot malware and infects the users' phones. With access to personal information, passwords, and mobile contacts, the Flubot is able to spread to other users by sending the same fake security update.
In order to combat these ever-evolving malware, internet and security providers need a reliable URL threat detection technology that will block access to these malicious sites and fake security updates. NetSTAR's inCompass solution is the leading URL and IP address categorization and threat detection solution for OEMs. Backed with industry-leading URL categorization technology and telemetry data from over 1.4B endpoints worldwide, inCompass has analyzed and categorized over 36 billion URLs at the domain, path, and page-level across the globe and is continuously updating as new domains and sites come online.
NetSTAR's next-generation inCompass is available immediately on a global basis to all existing and future OEM partners. Interested parties should contact us for more information.