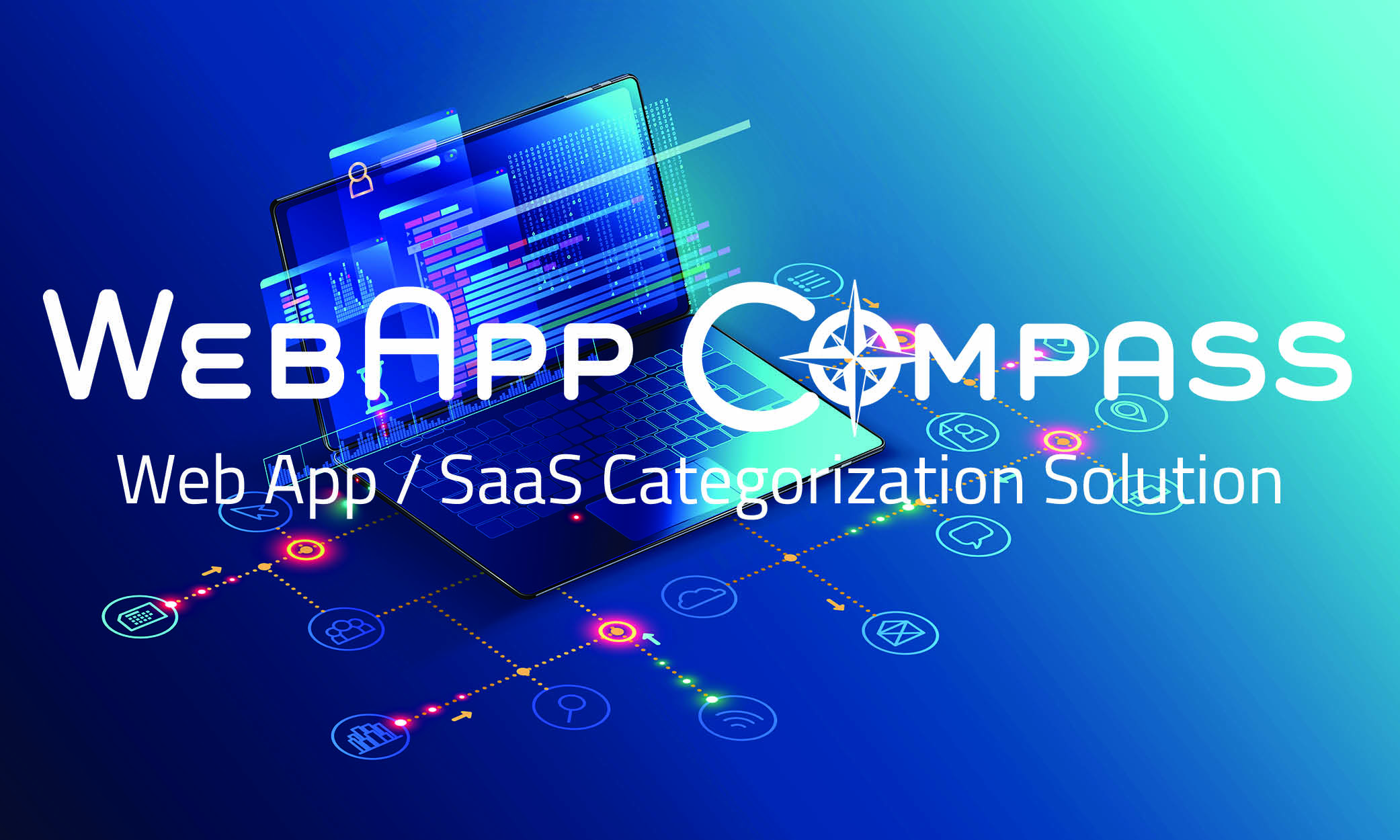 Identify web apps, reputations, and app operations to manage network policy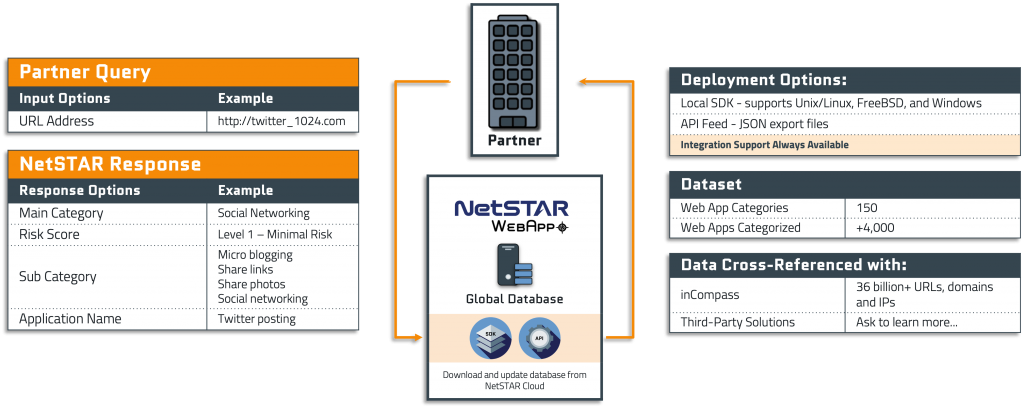 WebApp Compass categorizes thousands of web applications, placing them into one of 150 categories. WebApp Compass is the most comprehensive web application categorization solution in the OEM space and is trusted by partners around the world including CDN providers, firewall vendors, and security companies. When a URL associated with a web application is submitted, WebApp Compass returns the web app name, web app category, registered domain, hostname, risk score, and IP address of the web application.
WebApp Compass also returns a list of operations that the application is capable of performing. This enables operation-based network policy management and traffic filtering.
Deploy WebApp Compass locally via an SDK that supports Unix/Linux, FreeBSD, and Windows. Or, deploy the solution via an API feed with JSON export files.
Solution Features
Granular Content Inspection – domain, path, and page levels

Comprehensive Categorization – 200+ NetSTAR categories and the IAB taxonomy

Customizable Categories – partner-defined categories for custom black/whitelists

Context Aware – comprehensive sentiment analysis, entity recognition, topic modeling
Flexible Deployment Options – local, cloud, and hybrid options

DB Performance – up to 300,000 DB lookups/second

Caching Support – full cache support on-box or in-cloud

Legacy Solution Mapping – simple, drop-in replacement for legacy solutions
Global User Telemetry – traffic data from over 1.4 billion worldwide endpoints

Global Language Support – over 200 languages included in content analysis

SSL Categorization – ideal for encrypted URLs and traffic

Anonymous Proxy Detection – zero-second detect and block capabilities
Why NetSTAR
| | |
| --- | --- |
| | Innovative Technology – with hundreds of content analysis engines for text, images, and malware, plus innovative algorithms to drive our AI, we accomplish real-time categorization of HTTP and HTTPS traffic into 200 primary categories and 14 security categories |
| | Global Database – we have categorized over 36 billion URLs, domains, and IP addresses. Our global URL database includes domain, path, and page-level entries for over 99% of the active web with personal identification information removed |
| | Flexible Deployment – our solutions can be deployed via local SDK, full cloud API, or hybrid options. Full caching is supported and custom seed DB sizing is available |
| | Award-Winning Quality – our back-end system inspects real-time categorization results and conducts further analysis as needed. Finally, our human review teams are distributed around the world and conduct physical reviews of URLs to ensure accuracy |
| | World-Class Support – NetSTAR support teams are based in the US, Europe, and Asia. We provide 24/7 live support to offer the best SLAs in the industry, and to accommodate our partners' business needs |
| | Unrivaled Experience – with hundreds of OEM partners in the Americas, EMEA, and APAC, and representing over 1.4 billion endpoints worldwide, NetSTAR has been recognized as the leader in web and internet categorization technology since 2001 |