The Global Leader in OEM Internet Categorization & Threat Intelligence Solutions
Unrivaled Global Experience
With 270+ of OEM partners in the Americas, EMEA, and APAC, and representing over 1.8 billion endpoints worldwide, NetSTAR has been recognized as the leader in web and internet categorization technology since 2001.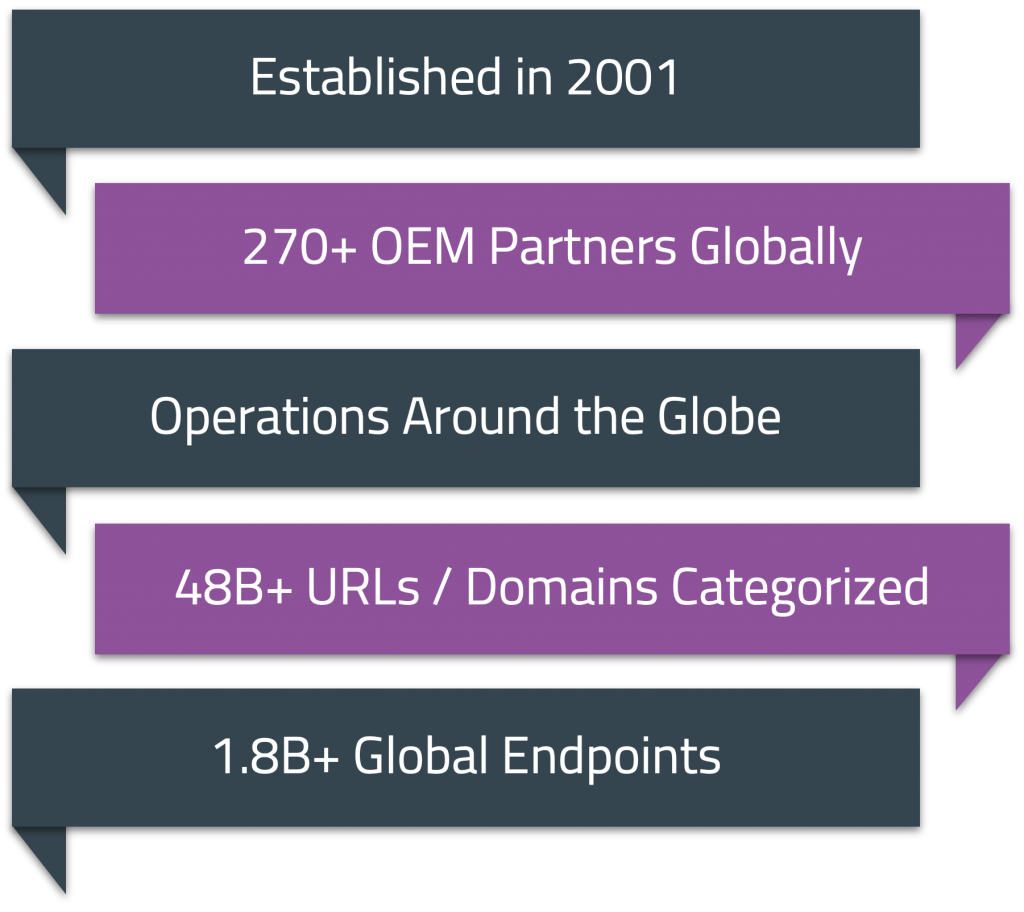 Real-Time Categorization & Threat Detection Technology
With hundreds of content analysis engines for text, images, and malware, plus innovative algorithms to drive our AI, we accomplish real-time categorization of HTTP and HTTPS traffic into 200 primary categories & IAB 2.0 categories.
Intelligent Threat Scanning & Detection – over 80 scan engines, honeypots & malware sandboxes

Industry-Leading Accuracy – verified by reputable agencies

Legacy Solution Mapping – simple drop-in replacement for legacy solutions

Flexible Deployment Options – Local, cloud, and hybrid options
Comprehensive Categorization – 200+ NetSTAR categories, IAB Taxonomy, and partner-defined categories

Granular Content Inspection – domain, path and page level inspection

Context Aware – sentiment analysis, entity recognition, and topic modeling

Global Language Recognition – over 200 languages included in content analysis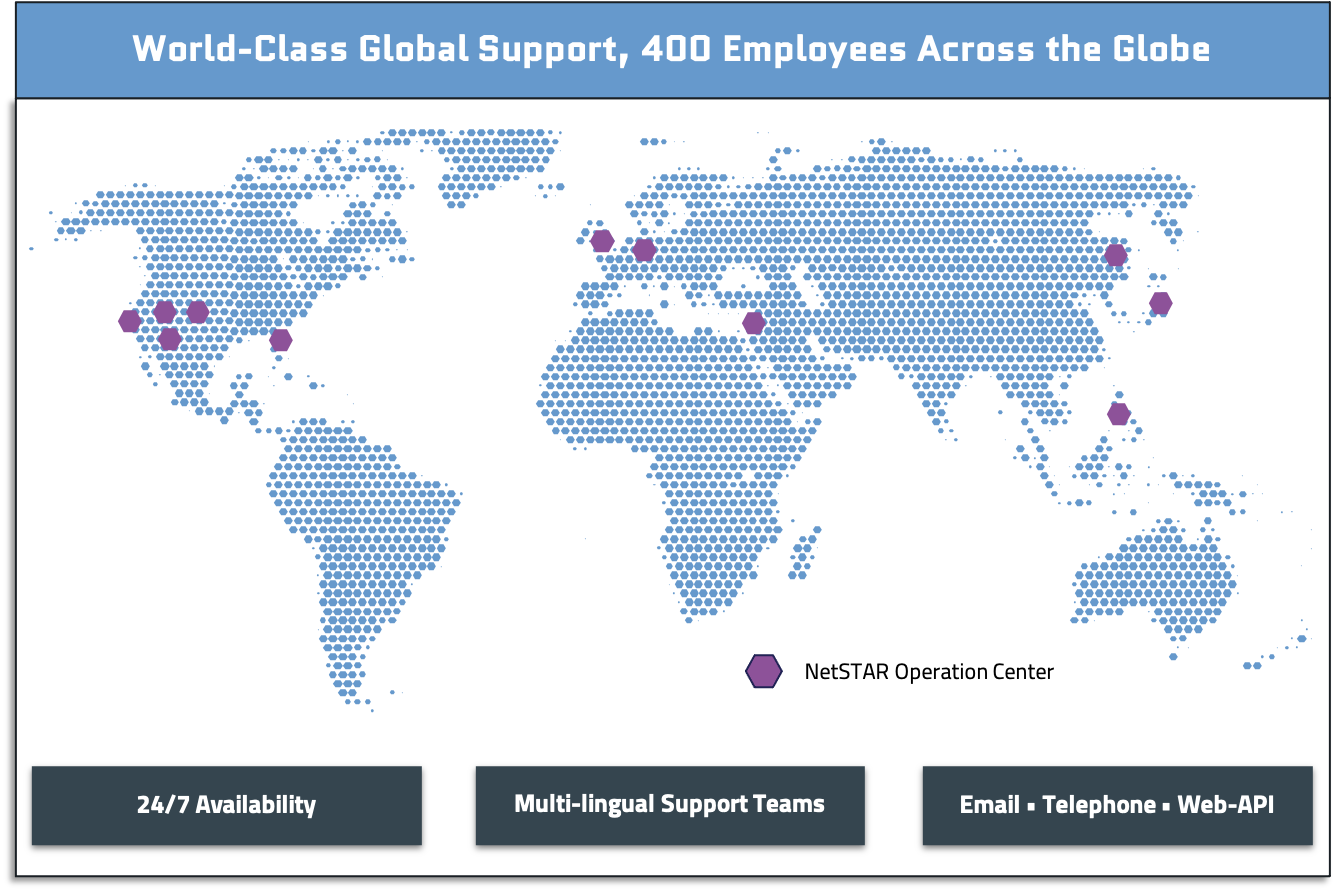 World-Class Support
NetSTAR support teams are based in the US, Europe, and Asia. We provide 24/7 live support to offer the best SLAs in the industry, and to accommodate our partners' business needs.
Built for Flexible OEM Integration
As an OEM-only company, NetSTAR is focused on delivering innovative technologies to our partners, allowing you to deliver best-of-breed technology to your customers while also focusing on your market strengths and solutions.
Working with NetSTAR means you can add new functionality to your solution, replace a legacy solution, or enhance coverage to your existing solutions.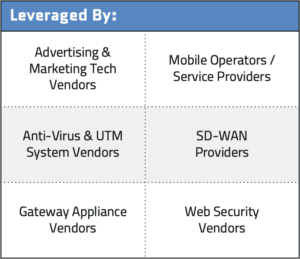 "NetSTAR's excellent partner support and commitment to their partners' success have helped us deliver upon our promises to our customers and make our product a global market leader."
"We selected NetSTAR because of their technology, providing the best coverage, and the solution performance that we verified during our evaluations, as well as the fact that they worked with us in developing a custom SDK to work in our environment."
"Thank you, NetSTAR. We really enjoy working with the entire NetSTAR team. Your team is both professional and an exceptional resource for us. In fact, everything has been so synergistic, it feels like NetSTAR is part of our organization."
Key Allies in Internet Safety