Since 2001, NetSTAR has been delivering comprehensive web coverage and categorization accuracy for 20 years. And our coverage and accuracy continue to lead the OEM web categorization industry. With about 250,000 new websites going live across the globe each day, our partners depend on NetSTAR to address the churn of the internet for them.
Comprehensive Web Coverage
At NetSTAR, we have an industry reputation for comprehensive coverage. We cover over 99% of the active web. We make this comprehensive coverage possible not only by continuously crawling the web but also by leveraging our telemetry data. This data comes from 1.6 billion endpoints around the globe, including mobile devices, desktop clients, data center devices, and sensors. We capture URLs and IP addresses from browser-based traffic, URLs embedded within apps, and URLs embedded within email messages. And we work with many technology partners to verify and enrich our coverage with additional traffic information and threat information. We've categorized over 36 billion URLs since 2001, and we remove from our database sites that don't resolve, to keep our DB footprint smaller. We update our DB every 5 minutes, so when new sites come online, or old sites start to resolve again, we provide those updates to our partners.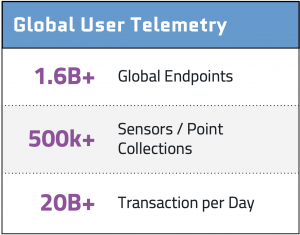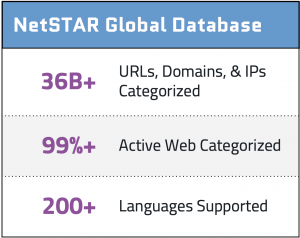 Industry-Leading Accuracy
NetSTAR has a reputation for accuracy. We achieve high accuracy through real-time site categorization, backend categorization, and human review teams around the globe that speak multiple languages. Our in-house review teams use automated tools plus manual site inspection. Our AI and machine learning tools are constantly being improved and updated – including new dictionaries with content from crawled sites and the most popular sites from our telemetry. We analyze text using topic modeling and sentiment analysis, plus we analyze images, video, and audio. All this allows us to achieve a high accuracy rate of categorization.
Granular Categorization
NetSTAR also has a reputation for highly granular categorization. We have over 200 NetSTAR categories that our partners depend upon for accurate categorization results. We constantly review our categories against our partner and customer needs and against internet trends. For example, NetSTAR has had a category, Illegal Drugs, for many years. Sites that offer discussion, information, or the resale of marijuana products were included in the Illegal Drugs category. 
As certain governments began to legalize the use of Marijuana, NetSTAR created a separate Marijuana category. Partners can choose to separate marijuana sites from illegal drug sites, in terms of categorization, or treat them the same, based on partner need. Further, as non-TCH marijuana-related products began to be treated differently from marijuana, NetSTAR created a new category, CBD & Hemp Products, to further separate sites that sell CBD or hemp products and do not promote marijuana use. NetSTAR partners determine which categories to use and which not to use, based on their requirements. Finally, partners can create custom categories to exist alongside and/or override the default NetSTAR categories. This flexibility supports our partners with unique traffic or policy requirements.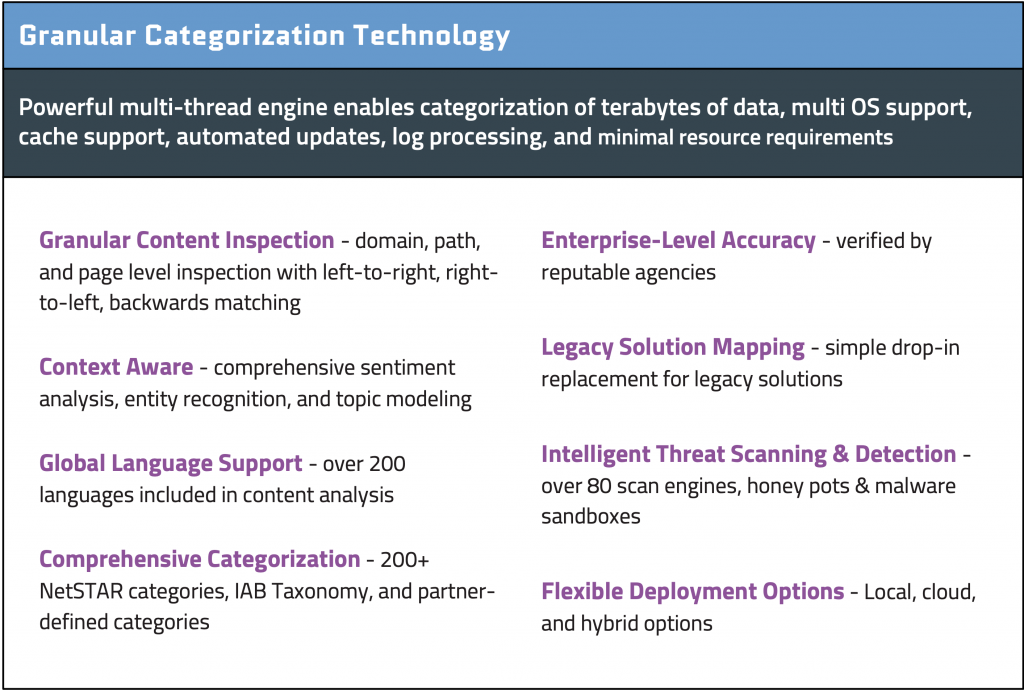 NetSTAR's leading OEM solutions are leveraged across the globe by leading brands in a variety of different markets including internet services providers, mobile carriers, internet, and IT security, and ad & marketing tech. With NetSTAR, partners are benefiting from the industry's most advanced, comprehensive OEM solutions for URLs, web apps, threat intelligence, IP categorization, and reputation scoring.