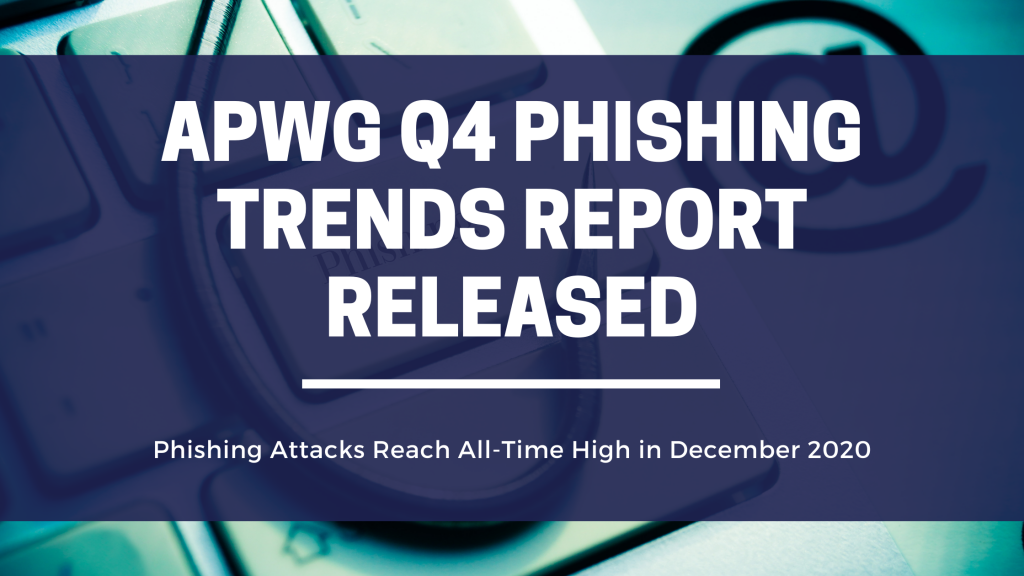 The Anti-Phishing Working Group (APWG), which NetSTAR is a sponsoring member of, is an association that monitors and reports unique phishing attacks during the year, giving companies valuable information on the cyber threat landscape. Recently, APWG released their Q4 report spanning from October to December 2021, which discovered that unique phishing attacks were at an alarming all-time high in December at 316,747 attacks. According to the report, "The number of recent phishing attacks has more than tripled since early 2020 when APWG was observing 68,000 and 94,000 attacks per month."
The full report is available here: https://docs.apwg.org/reports/apwg_trends_report_q4_2021.pdf
The top industries experiencing these attacks, according to APWG, are:
    Financial (23.2%)

    SaaS/Webmail (19.5%)

    eCommerce/Retail (17.3%)

    Other (11.6%)

    Payment (9.3%)

    Social Media (8.5%)

    Cryptocurrency (6.5%)

    Logistics/Shipping (4.1%)  
Phishing attacks are expected to increase and companies are continuously looking for solutions to keep these threats at bay. Organizations are finding that the best method of protection is to block phishing emails from ever reaching their end-users inbox.
NetSTAR's inSite Threat Intelligence Feed includes a perpetual feed that sends newly-discovered and continuously updated threat data on URLs and IPs observed to be associated with phishing attacks. Leveraging our vast telemetry of 1.6B global end-points and powerful AI threat detection capabilities, inSITE provides OEM partners the market's most comprehensive and actionable threat information related to the cyber threat landscape.
Discover more details on how NetSTAR's inSITE works and enables protection against phish attacks.