Expanding upon its already extensive and in-depth list of known malicious sites, NetSTAR today announced its partnership with Scamadviser.com as a strategic technology partner that will include the sharing of security knowledge between the two companies and the integration of Scamadviser's data feed into NetSTAR backend systems.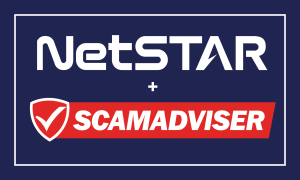 Founded in 2012, Scamadviser.com has quickly emerged as a leading scam detection resource for online shoppers, helping over 2.5 million consumers every month discover if a website is legitimate or a scam. Scamadviser helps consumers make their online shopping decisions by rating websites with the Scamadviser Trust Score. The algorithm of Scamadviser utilizes 40 independent data sources; from the IP address of the web server, the availability of contact details on the website, the age of the URL, ratings on review sites and much more.
Jorij Abraham, General Manager of Scamadviser.com comments: "We are extremely happy with the cooperation with NetSTAR. While scamadviser.com is visited by over 100,000 consumers daily, NetSTAR protects more than 1.4 billion endpoints globally. This cooperation is a big step forward for us in realizing our mission to protect consumers from scams." 
 Steve Earnshaw, Vice President of Product Management at NetSTAR, elaborates: "Scamadviser's data is unique in two ways. First, it enhances our identification of malware and phishing sites with a rising type of threat – in the form of online stores that never deliver, pyramid schemes, pet scams, subscription fraud, and many other forms of scams. Second, the domains we receive from Scamadviser are often those that do not appear in search engines as consumers receive them via social media, WhatsApp, email, and through direct messaging."
In a recent study issued in May of 2021, Scamadviser analyzed 7 million domain names and discovered that 3% of all websites have a trust score lower than 20 out of 100, meaning that they are (very) likely to be a scam. Furthermore, an earlier report found the total amount of money lost to online scams in 2019 rose to €36 billion globally and is anticipated to increase by 40% for 2020 due to more and more consumers moving to online shopping.  
Since 2001, NetSTAR has been the global leader in supplying OEM technologies for the Network, Adtech and Security markets, providing the industry's most advanced, comprehensive OEM solutions for URLs, web apps, threat intelligence, IP categorization and reputation scoring. 
NetSTAR's versatile family of technologies categorize over 36 billion URLs across our 200+ categories, giving our OEM partners visibility into the ever-changing internet landscape. NetSTAR captures & analyzes web content telemetry data from over 1.4 billion endpoints via our 5th-generation dynamic categorization system which includes hundreds of content analysis engines, dozens of malware scan/detection engines, real-time proxy avoidance detection, support for more than 200 languages and human review. Our technology generates full-path URL categorization; reputation data scores; threat intelligence for malware, phishing, botnets, spyware, anonymous proxy servers and more. 
We welcome the opportunity to connect with you to discuss how a partnership with NetSTAR can help you achieve your desired business outcomes. Contact us today for a no cost consultation.